Inveroran
songs by Geordie McIntyre

A collection of twenty two original songs with music written in the traditional idiom. A variety of themes are covered and this represents a forty year span of songwriting.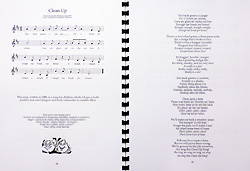 In 25.5cm x 20cm format, laminated covers with fold-flat binding for easy, durable use. Enhanced with song notes, glossary and woodcuts with original drawings.
Price:
£7 inc postage & packing (UK)
Contact:
geordieali@btinternet.com
01786 825598